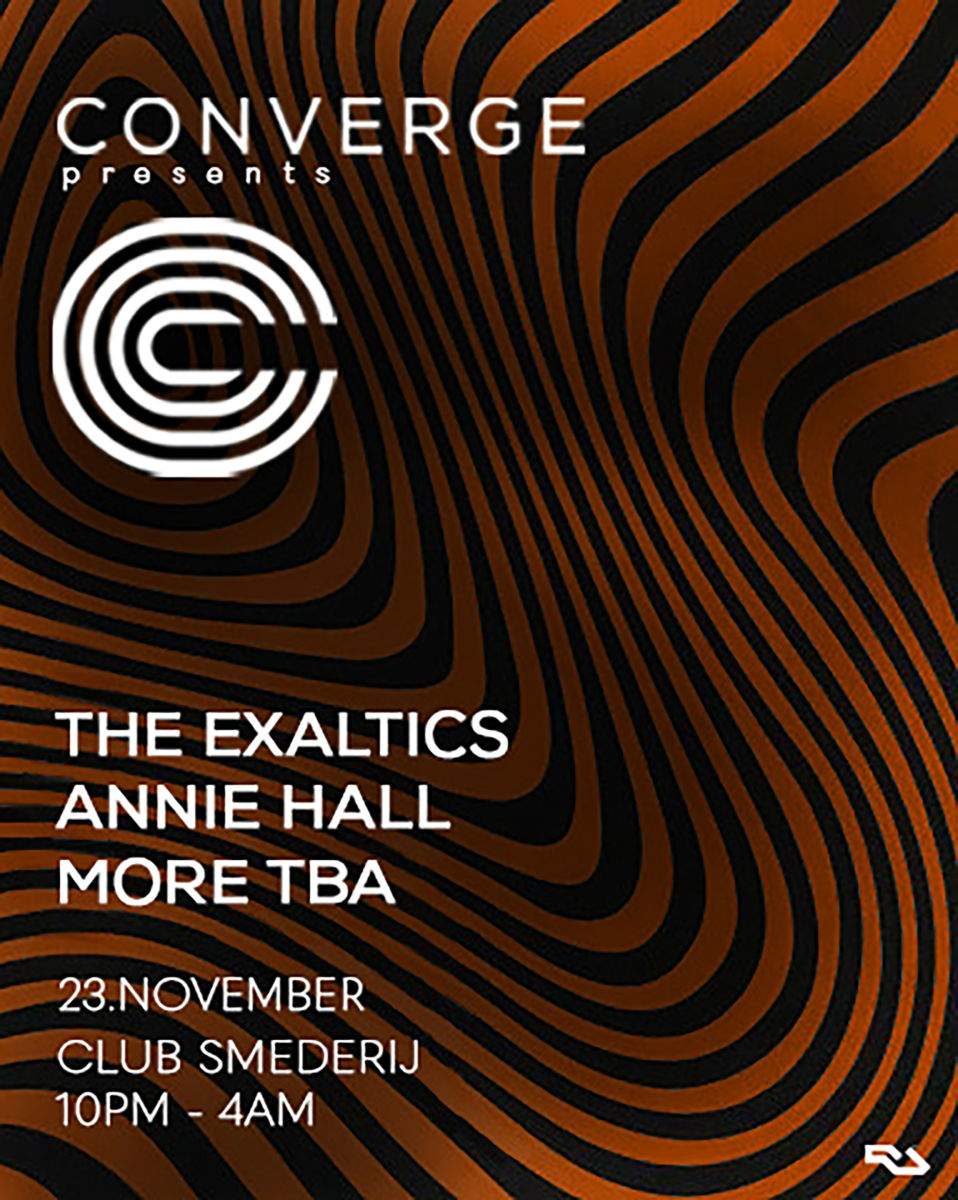 Converge presents: Annie Hall & The Exaltics
Evenement Navigation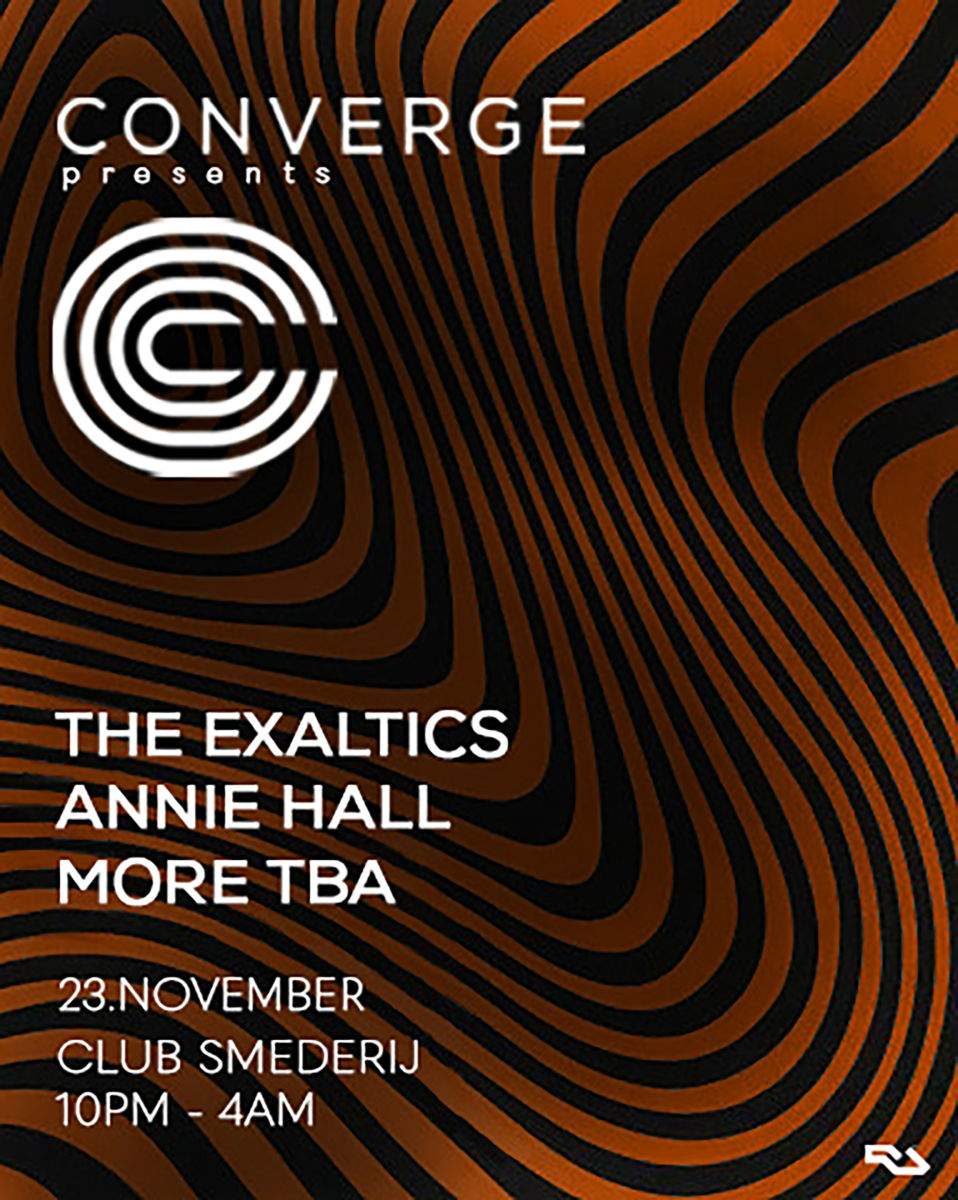 TICKETS
DATUM & TIJD
23 NOVEMBER
22:00 – 04:00
ENTREE (INCL. SERVICEKOSTEN)
Super Early bird: €7,50
Early bird: €12,50
Normal Ticket: €14,50
CONVERGE PRESENTS: ANNIE HALL + THE EXALTICS

We're immensely proud to announce the line-up for our launch night. To celebrate the genesis of CONVERGE, we couldn't think of a better way than exploring the sounds of our favourite genre, Techno!
Join us as our world-renowned selectors take you on a sonic journey across a variety of soundscapes, ranging from the shadowy depths of 1990s Detroit – Techno's birthplace, to the futuristic utopian sounds of electro.
Expect nonstop bangers unearthed from our DJ's expansive record collections which have been growing for a combined time of over 40 years.