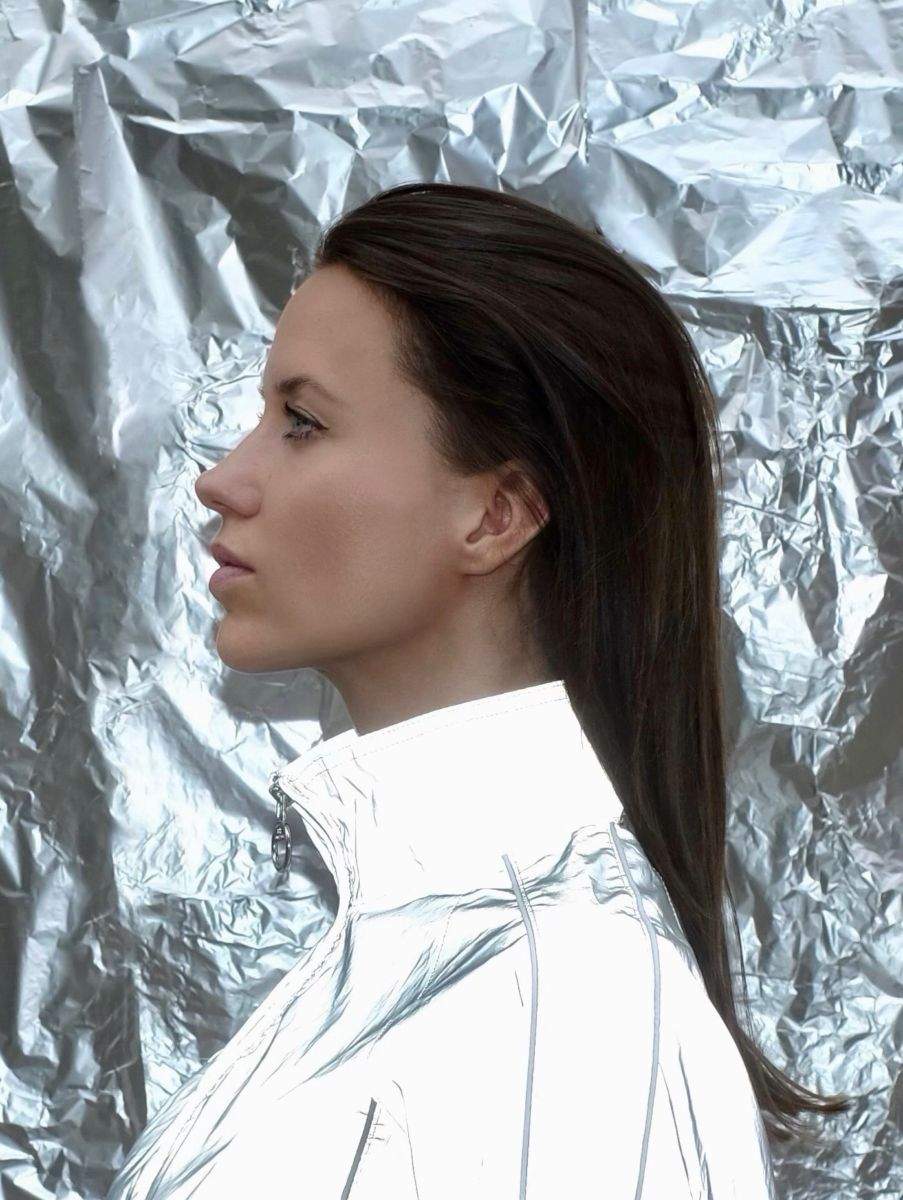 SMEDERIJ SILENT DISCO W/ MIRELLA KROES | SMEDERIJTUIN
……𝗦𝗜𝗟𝗘𝗡𝗧 𝗗𝗜𝗦𝗖𝗢 𝗪/ 𝐌𝐈𝐑𝐄𝐋𝐋𝐀 𝐊𝐑𝐎𝐄𝐒
Na een succesvolle eerste editie met TITIA is het nu de beurt aan Mirella Kroes!
Mirella Kroes is a strong mind with a love for nature, both spiritual and down to earth. This duality is reflected in her dj-sets. She favours the contemporary, deeper side of techno that is in equal parts enticing to the brain and captivating the soul. Mirella tends to explore the trippier, mental side of electronic music in her sets that echo a longing for the unknown. Space is key in her meticulously crafted organic builds that allow for time to appreciate the space between sounds and little details that keep it fresh. If you want to experience her musical vision take a plunge and submerge yourself in warm space and deep sounds at Motiv, the club night she runs in Amsterdam.
Hailing from the north of Holland, Mirella started buying records with her older brother who taught her how to mix at
the age of 19. Tough loop oriented techno was the soundtrack to the local rave scene at the turn of centuries that fostered her career. Nowadays she prefers a combination of hypnotic and transcendental music with the occasional old school dance floor driver in between. She has over ten years experience and is a regular in Dutch and European clubs. Over the years she
played in Doornroosje, Trouw, Studio 80, and at festivals such as Awakenings. She is a regular at club Shelter, where she has been given the opportunity to curate some of the club nights.
𝗟𝗜𝗡𝗘 𝗨𝗣
18:00 – 19:30 Brato
19:30 – 21:00 Klankspektrum
21:00 – 23:00 Mirella Kroes
23:00 – 23:30 Klankspektrum
𝗧𝗜𝗖𝗞𝗘𝗧𝗦
https://eventix.shop/8q2w9fvq
2 persoonstafel €16,25.- (€7,50.- p.p + €1,25.- servicekosten)
4 persoonstafel €31,25.- (€7,50.- p.p + €1,25.- servicekosten)
*𝘱𝘳𝘪𝘫𝘻𝘦𝘯 𝘪𝘯𝘤𝘭𝘶𝘴𝘪𝘦𝘧 𝘩𝘶𝘶𝘳 𝘬𝘰𝘱𝘵𝘦𝘭𝘦𝘧𝘰𝘰𝘯
𝗡𝗢𝗧 𝗦𝗢 𝗦𝗜𝗟𝗘𝗡𝗧
Het is een silent disco maar we houden de muziek gewoon aan op 68DB als je heel even iets wilt zeggen…als…
 𝘉𝘪𝘫 𝘢𝘢𝘯𝘬𝘰𝘮𝘴𝘵 𝘰𝘱 𝘩𝘦𝘵 𝘵𝘦𝘳𝘳𝘢𝘴 𝘻𝘶𝘭𝘭𝘦𝘯 𝘸𝘪𝘫 𝘸𝘦𝘭 𝘷𝘳𝘢𝘨𝘦𝘯 𝘰𝘮 𝘦𝘦𝘯 𝘧𝘰𝘳𝘮𝘶𝘭𝘪𝘦𝘳 𝘪𝘯 𝘵𝘦 𝘷𝘶𝘭𝘭𝘦𝘯. 𝘋𝘦 𝘨𝘦𝘨𝘦𝘷𝘦𝘯𝘴 𝘻𝘪𝘫𝘯 𝘢𝘭𝘭𝘦𝘦𝘯 𝘷𝘰𝘰𝘳 𝘪𝘯𝘵𝘦𝘳𝘯 𝘨𝘦𝘣𝘳𝘶𝘪𝘬 𝘦𝘯 𝘸𝘰𝘳𝘥𝘦𝘯 𝘯𝘢 14 𝘥𝘢𝘨𝘦𝘯 𝘸𝘦𝘦𝘳 𝘷𝘦𝘳𝘸𝘪𝘫𝘥𝘦𝘳𝘥.
 𝘞𝘦 𝘨𝘢𝘢𝘯 𝘦𝘳𝘷𝘢𝘯 𝘶𝘪𝘵 𝘥𝘢𝘵 𝘪𝘦𝘥𝘦𝘳𝘦𝘦𝘯 𝘷𝘦𝘳𝘢𝘯𝘵𝘸𝘰𝘰𝘳𝘥 𝘮𝘦𝘵 𝘻𝘪𝘫𝘯 𝘬𝘰𝘱𝘵𝘦𝘭𝘦𝘧𝘰𝘰𝘯 𝘰𝘮𝘨𝘢𝘢𝘵. 𝘔𝘰𝘤𝘩𝘵 𝘩𝘦𝘵 𝘯𝘰𝘶 𝘯𝘪𝘦𝘵 𝘭𝘶𝘬𝘬𝘦𝘯 (𝘷𝘦𝘳𝘭𝘰𝘳𝘦𝘯/𝘬𝘢𝘱𝘰𝘵) 𝘥𝘢𝘯 𝘳𝘦𝘬𝘦𝘯𝘦𝘯 𝘸𝘪𝘫 𝘱𝘦𝘳 𝘷𝘦𝘳𝘭𝘰𝘳𝘦𝘯 𝘰𝘧 𝘬𝘢𝘱𝘰𝘵𝘵𝘦 𝘬𝘰𝘱𝘵𝘦𝘭𝘦𝘧𝘰𝘰𝘯 €50.-