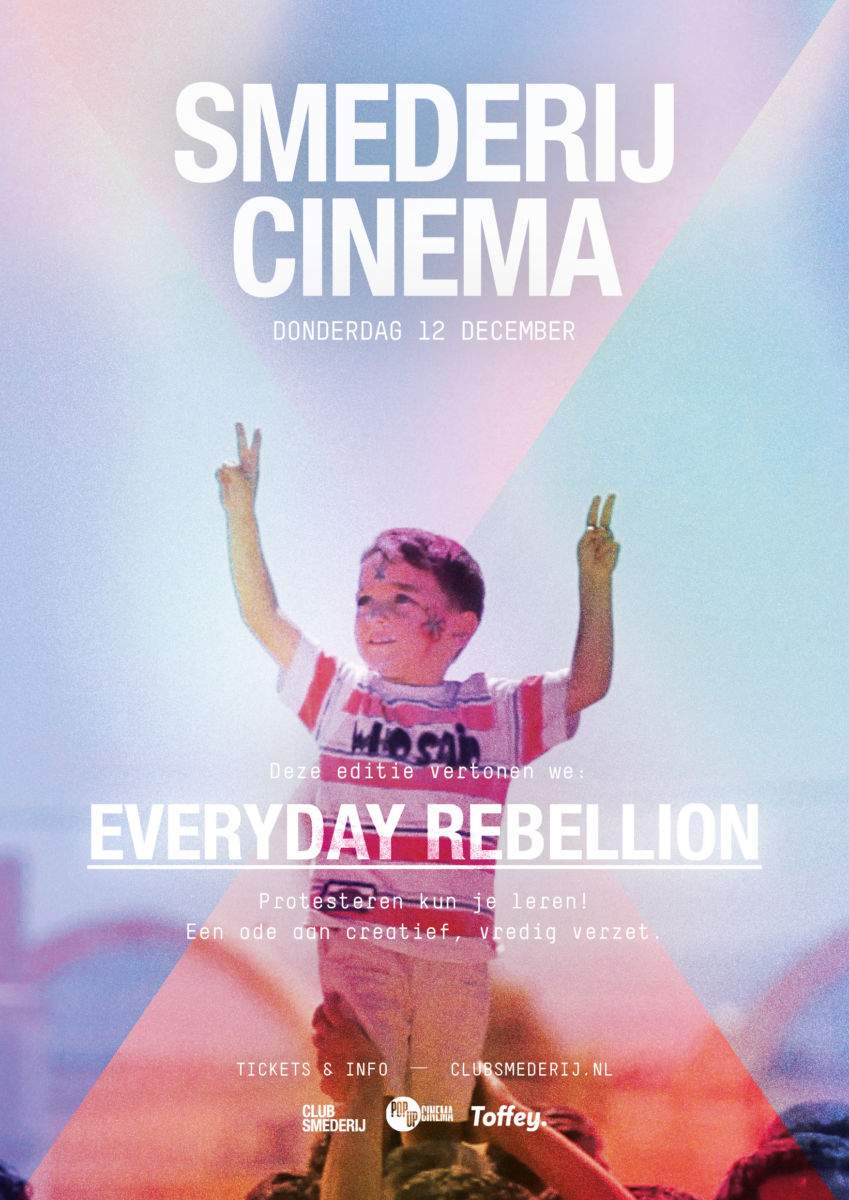 Smederij Cinema – Minding The Gap
Evenement Navigation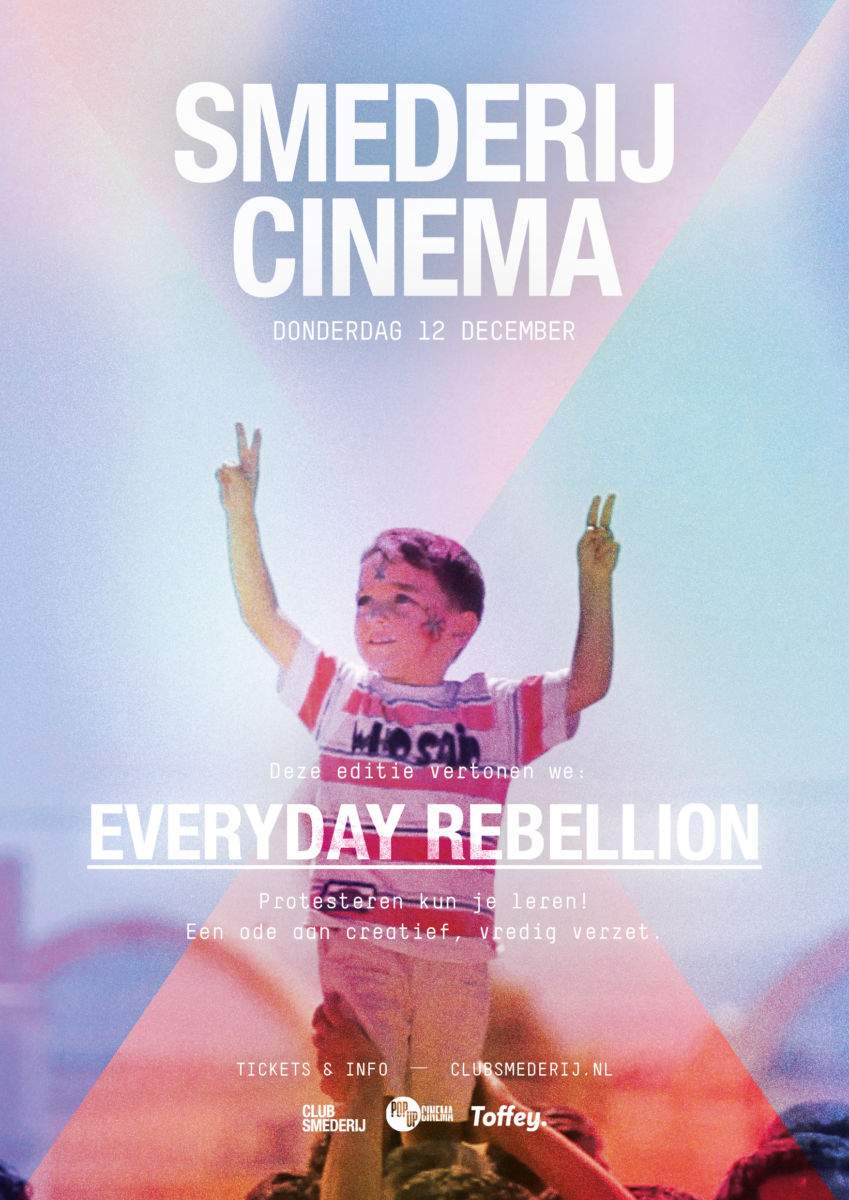 Tickets
DATUM & TIJD
12 DECEMBER
20:00 – 23:00
ENTREE (INCL. SERVICEKOSTEN)
Normal tickets: €7,-

Protesteren kun je leren! Een ode aan creatief en vredig verzet!
(scroll down for English)
12 december
𝗘𝘃𝗲𝗿𝘆𝗱𝗮𝘆 𝗥𝗲𝗯𝗲𝗹𝗹𝗶𝗼𝗻
Arash T. Riahi, Arman T. Riahi | 110 min | ENG met ENG subs
Van de anti-regering demonstraties in Egypte en de Spaanse 15-mei-beweging, tot het naakt demonstreren van feministische actiegroeperingen in Oekraïne en de wereldwijde Occupy-beweging.
Everyday Rebellion is een ode aan de creativiteit van geweldloos protest en burgerlijke ongehoorzaamheid. Een film om ons te inspireren de troosteloze sluier van vele misstanden in de wereld op te lichten!
Deuren open 20:00
Start film 20:20
Tickets 7 euro (incl fee):
https://eventix.shop/abn3fgu6
Smederij Cinema is de terugkerende filmavond in Club Smederij. Documentaires over de rafelranden van het leven.
In liefdevolle samenwerking met Pop Up Cinema & Toffey
————————–—————–

*ENGLISH*
𝗘𝘃𝗲𝗿𝘆𝗱𝗮𝘆 𝗥𝗲𝗯𝗲𝗹𝗹𝗶𝗼𝗻
Arash T. Riahi, Arman T. Riahi | 110 min | ENG/ ENG subs
The Art of Change – A tribute to the creativity of the nonviolent resistance.
From the underground cultural activities in Iran, silent demonstrations in Egypt, and the Spanish indignados protests to the provoking birthdays suit performance of women in Femen, Ukraine or the renowned Occupy movement and its manifold strands across the world.
Everyday Rebellion is a tribute to the creativity of non-violent protest and civil disobedience. The film's life-affirming power and positive outlook in the face of oppressive state institutions and global economic systems, is something meant to inspire us to lift the desolation veil of climate change that has darkened our views over the future.
Doors 20:00
Start 20:20
Tickets 7 euro (incl fee):
https://eventix.shop/abn3fgu6