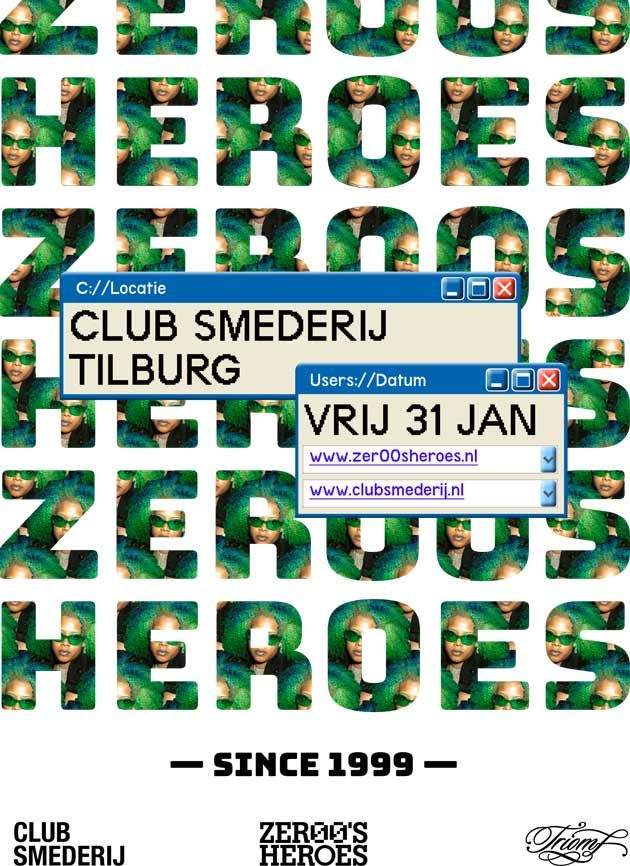 Zer00's Heroes
Evenement Navigation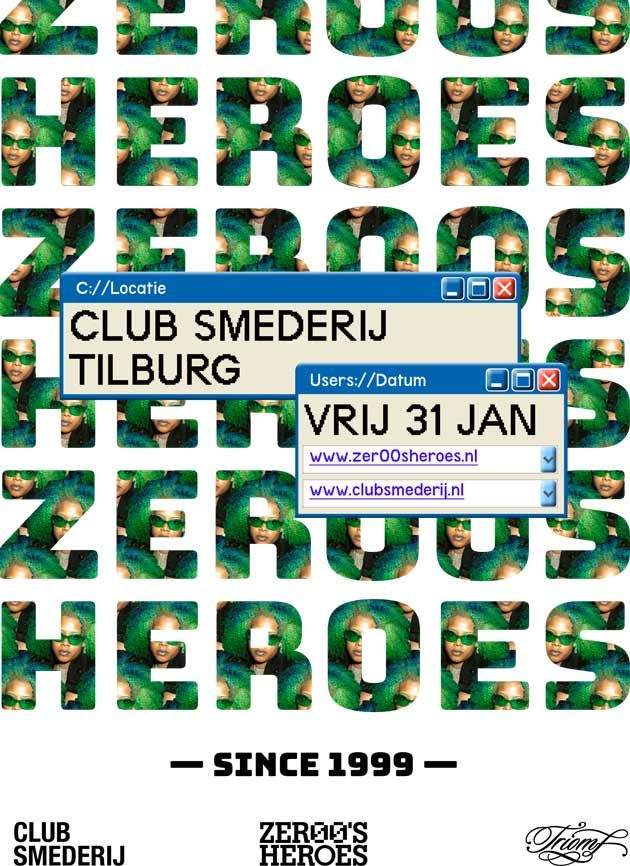 Tickets
DATUM & TIJD
31 JANUARI
23:00u – 04:00u
ENTREE (INCL. SERVICEKOSTEN)
Normaal ticket: €12,-
HERBELEEF DE 00'S
My milkshake brings all the boys to yard.

Zer00's Heroes brengt het lekkerste en beste van de jaren

'

00 voor het eerst naar Club Smederij!
Zer00's Heroes brengt jouw middelbare schooljaren vol X-Tina, Hyves en Sean Paul naar nu. 
Ga terug naar de jaren dat MSN-namen 0nl€€sb4aR waren, social media geboren werd en JT en Britney koning en koningin waren. Slow, schuur en spring met ons de nacht uit op pop, indie, dance en die heerlijke dirrty urban.

LINE-UP
TBA